CrazrSavr Store
At the center of our offering to the fundraising and charitable communities is the opportunity to participate in CrazrSavr, which offers attractive discount programs and ways to save on purchases at a national, regional or local level. When you participate in FundCrazr and you make a purchase to support your cause, you also have access to the discounts available in CrazrSavr.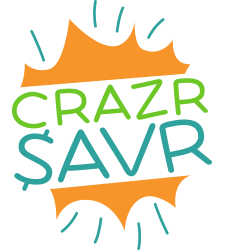 We are always looking for new discounts and opportunities to offer ticket holders. If you have an idea, please contact us and let us know!
Check back soon for exciting discounts!
If you are having trouble purchasing a RESTAURANTS.COM gift card, please call us at (844) 363-2797